Gannochy Trust's Lifetime Neighborhood in Perth wins two awards

A new intergenerational neighborhood in Perth designed by the Glasgow architectural firm Anderson Bell + Christie for the Gannochy trust, received two awards and one commendation at the Scottish Design Awards on Thursday evening.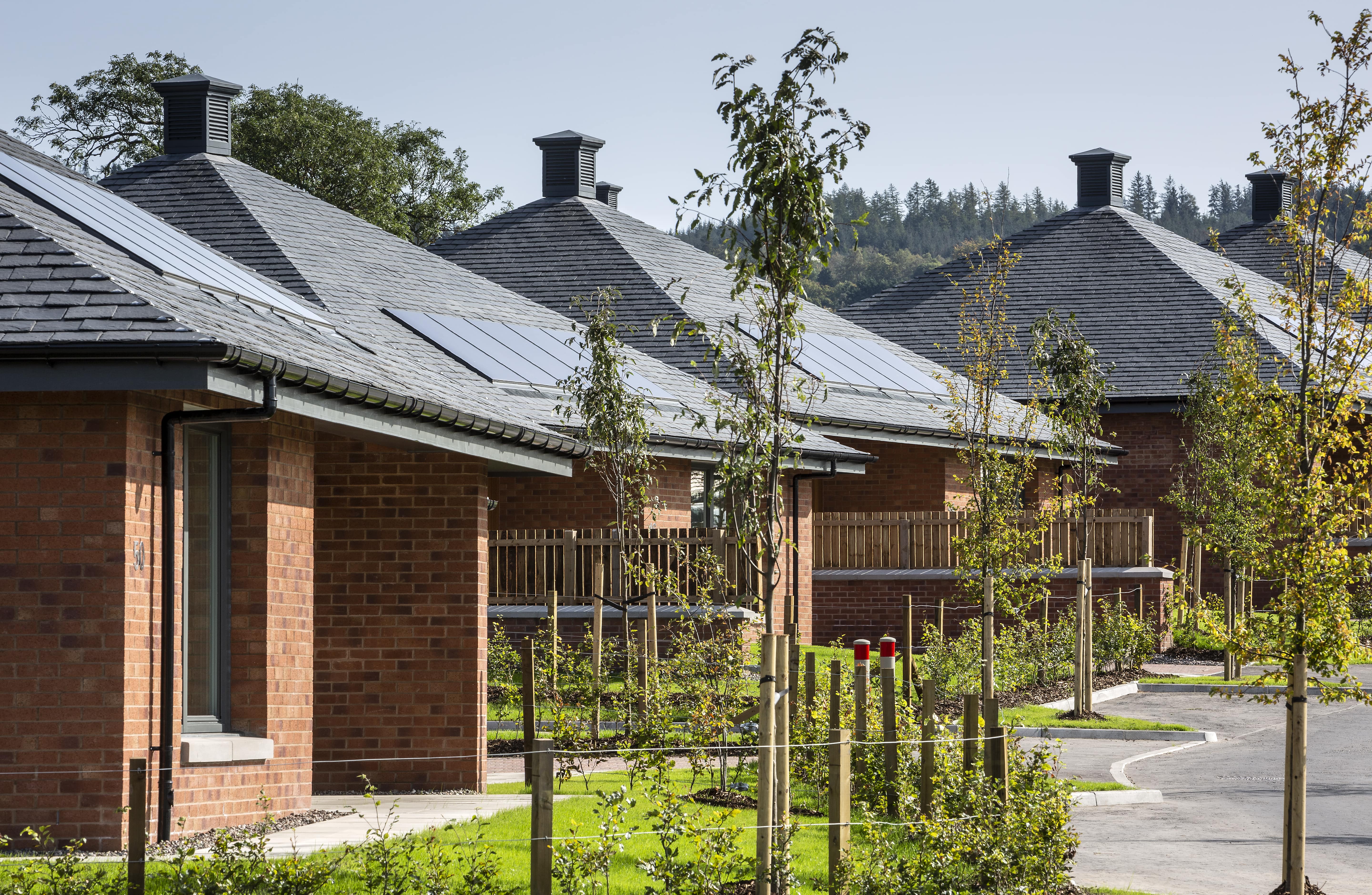 The awards were given in the categories of residential multi-family houses and affordable housing and the commendation for landscaping / public sector.
The jury expressed their admiration for the clear and bold design concepts of developing and bringing together ideas to create a sense of community and ownership and create a place where people wanted to live.
The comprehensive joint consultation of the project as part of the design process was highlighted, as well as central design features such as the flexibility of the project to enable "intergenerational living", connections between indoor and outdoor spaces and the landscape, the use of sustainable building techniques and architecture as the Improves health and wellbeing.
The new 48-house residential complex blends seamlessly with the original housing estate built in the 1920s by the Gannochy Trust founder and former Scottish whiskey entrepreneur and philanthropist Arthur Kinmond (AK) Bell. The new neighborhood is not only well integrated in terms of building proportions, scale and layout, but by carefully considering the existing tenant community, the new apartments will meet their future needs in old age and will also attract younger families and caregivers to an integrative and resilient community.
The new development is based on three central design principles, inspired by AK Bell; Healthy Homes for Life, Lifetime Neighborhoods and High Quality Design, which aim to improve the health, accessibility and networking of tenants and flexibly adapt to their needs as circumstances change. These guiding principles will help the Trust offer rental accommodation to a wide variety of people, from small families to singles of all ages, including those who need extra support to live in their own homes.
The Gannochy Trust Lifetime Neighborhood was built by Campion Homes and designed by the Glasgow architectural firm Anderson Bell + Christie. The elements "Healthy Homes for Life" and "High Quality Design" also received creative ideas from the Mackintosh Environmental Architecture Research Unit of the Glasgow School of Art with the support of the Construction Scotland Innovation Center.
Stephen Lamb, Director of Anderson Bell Christie, said, "We are very excited to receive the Scottish Design Awards for Residential Multi-Unit and Affordable Housing and a Commendation for Public Realm / Landscaping. This success is the result of the hard work of a large team of consultants and contractors, for which I thank you all. "
David Gray, Chairman of the Gannochy Trust, added: "We are delighted that our new residential complex has been recognized at these national design awards and that some of the key design features that we have incorporated have been highlighted by the jury."