Source: deeprhythm.net


If you're looking for a city that knows how to party, look no further than Beirut! With its vibrant nightlife scene, this Lebanese capital offers a plethora of clubs and bars to suit every taste. Whether you're into dancing the night away or enjoying a laid-back evening with friends, Beirut's nightlife has something for everyone.
Introduction to Beirut's vibrant nightlife scene
Known as the "Paris of the Middle East," Beirut is famous for its lively and diverse nightlife. The city comes alive after dark, with various venues catering to different musical genres and atmospheres. There's no shortage of options, from trendy rooftop bars with stunning city views to energetic clubs hosting renowned DJs.
Beirut's nightlife scene is known for its inclusivity and diversity, attracting locals and tourists alike. You'll find it all in Beirut, whether you prefer sophisticated lounges, trendy pubs, or high-energy clubs. The city offers a melting pot of cultures and influences, reflected in its eclectic selection of nightlife venues.
Overview of the clubs and bars featured in the guide
Skybar Beirut: Situated on a rooftop with breathtaking views of the Mediterranean Sea, Skybar is a must-visit for those seeking a glamorous and upscale clubbing experience. Known for its world-class DJs and luxurious ambience, this iconic venue guarantees a night to remember.

Gärten: Located in the heart of Beirut's trendy Mar Mikhael district, Gärten is popular among the city's hip crowd. With its innovative design and diverse lineup of local and international DJs, this open-air club offers a unique and immersive nightlife experience.

Iris Beirut: Nestled in the vibrant Gemmayzeh neighbourhood, Iris is a stylish rooftop bar that combines stunning views, delicious cocktails, and a vibrant atmosphere. Iris has it all whether you're looking for a relaxing evening or a lively night out.

Music Hall: With its theatrical setting and live music performances, it is a one-of-a-kind venue that showcases a variety of genres and artists. This multi-level space offers an unforgettable night of entertainment and is a favourite among music lovers.
In this guide, we'll take you through Beirut's best clubs and bars, helping you make the most of your nights in this dynamic and exciting city. Get ready to experience the incredible nightlife that Beirut has to offer!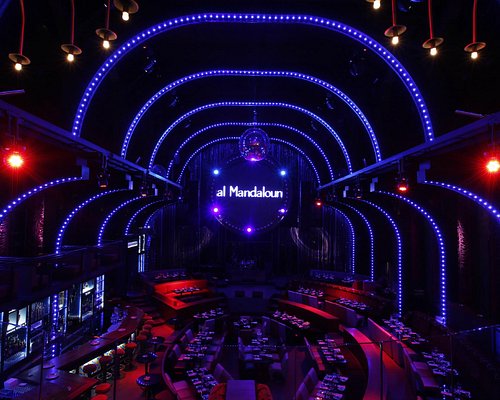 Trendy Clubs in Beirut
White Club: A fusion of modern design and electronic music
If you're looking for a club that combines sleek, modern design and electrifying music, White Club is the place for you. Located in the heart of Beirut, this trendy club offers a unique experience for party-goers. As you step into the club, you'll be captivated by the cutting-edge interior design and state-of-the-art lighting system that sets the mood for an unforgettable night.
One of the highlights of White Club is its lineup of world-class DJs who spin the best electronic music all night. From pulsating beats to mind-blowing visuals, the club's focus on electronic music creates an electric atmosphere that will leave you wanting more. Whether you're a techno, house, or trance fan, White Club caters to all music tastes, ensuring an incredible party experience.
MusicHall: An innovative live music venue offering diverse genres
If live music is more your style, then MusicHall is the place to be. This innovative venue showcases various genres, from jazz and blues to rock and pop. Step inside MusicHall, and you'll be greeted by a stunning stage set-up with elaborate lighting and a top-notch sound system. The unique aspect of MusicHall is its concept of presenting different artists and bands performing short sets, creating a dynamic and ever-changing music experience.
MusicHall prides itself on providing a platform for established and emerging talents, ensuring there's always something new and exciting to discover. Whether you're a music enthusiast or simply looking to enjoy a night out with friends, MusicHall delivers a captivating atmosphere that will keep you entertained throughout the night.
So, whether you're in the mood for pulsating electronic beats or a live music experience that spans various genres, Beirut's trendy clubs have got you covered. Prepare to dance the night away and create unforgettable memories at White Club and MusicHall.
Rooftop Bars with Stunning Views
Discovering the vibrant nightlife of Beirut is a must when visiting this lively city. From trendy clubs to cosy bars, there is something for everyone. One of the best ways to experience the city at night is by visiting its rooftop bars, where you can enjoy breathtaking views while sipping on delicious cocktails. Here are two must-visit rooftop bars in Beirut:
Iris Beirut: A stylish rooftop lounge with panoramic city views
Located on the 26th floor of the exclusive Grand Mosque Business Center, Iris Beirut offers a luxurious and stylish atmosphere. As one of the most popular rooftop bars in the city, it provides panoramic views of Beirut's skyline. You can relax on comfortable lounge chairs and enjoy your favourite drink while enjoying the stunning vista. Iris Beirut hosts top-notch DJs and live performances, providing a lively and energetic ambience. Whether you're looking for a place to unwind after a long day of exploring or to party the night away, Iris Beirut is the perfect choice.
Cherry on the Rooftop: A laid-back bar with a charming garden setting
Cherry on the Rooftop is an excellent option for a more laid-back and relaxed atmosphere. Located on the O Monot Hotel rooftop, this bar offers a unique garden setting with lush greenery and cosy seating. The ambience is perfect for a romantic evening or a casual night with friends. Enjoy a wide selection of cocktails and beverages surrounded by a picturesque view of Beirut. Cherry on the Rooftop is known for its friendly staff and chilled-out vibe, making it a favourite among locals and tourists.
Whether seeking a trendy and energetic rooftop lounge or a cosy and relaxed garden bar, Beirut has it all. Visit Iris Beirut for stunning panoramic views and a lively atmosphere, or head to Cherry on the Rooftop for a more laid-back and charming experience. Whichever you choose, you will have an unforgettable time exploring Beirut's top nightlife scene.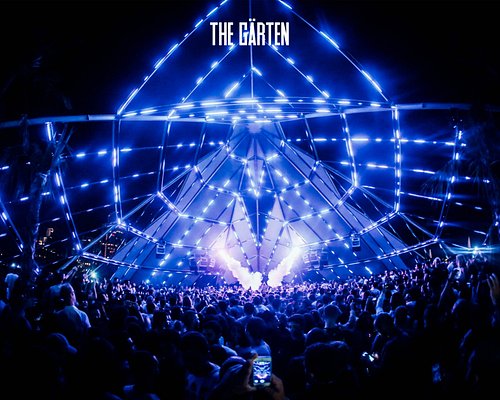 Lively Bars for Socializing
Central Station: A lively bar with a retro ambience and live music
Looking for a fun night out in Beirut? Look no further than Central Station! This lively bar offers a retro ambience to transport you back in time. With its vintage decor and old-school charm, Central Station is the perfect place to socialize and unwind.
But it's not just the atmosphere that sets Central Station apart. This bar is also known for its live music performances. From local bands to international artists, you can expect to be entertained by talented musicians while sipping on your favourite drink. The lively energy and infectious beats will have you dancing all night long!
Internazionale: A hip bar known for its craft cocktails and vibrant atmosphere
Internazionale is the place to be if you're in the mood for a trendy bar with a lively atmosphere. This hip bar is known for its craft cocktails, expertly crafted by skilled mixologists. Whether you prefer a classic cocktail or something more unique, Internazionale has a wide selection.
The vibrant atmosphere of Internazionale creates the perfect setting for socializing and meeting new people. The bar usually bustles with locals and tourists, creating a dynamic and energetic atmosphere. So grab a drink, strike up a conversation, and enjoy the lively vibes of this popular spot.
You're guaranteed to have a fantastic time no matter which bar you choose to visit in Beirut. Beirut's nightlife scene is renowned for its variety and energy; these lively bars are just a taste of what the city offers. So gather your friends, wear your dancing shoes, and get ready for a night out you won't forget!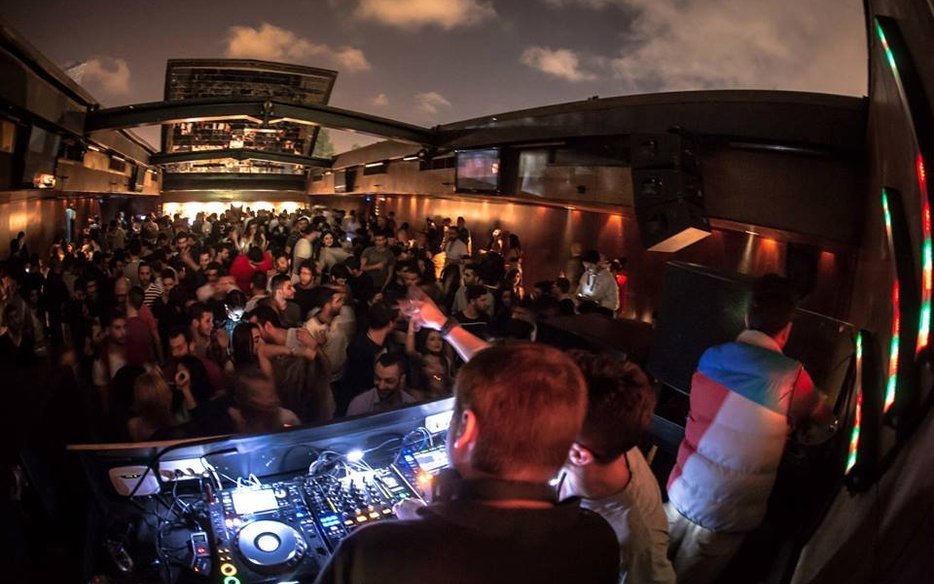 Underground Clubs with Alternative Vibes
Are you ready to explore the thriving nightlife of Beirut? Get ready to discover the best underground clubs and bars that offer an alternative experience.
B018: A legendary underground club known for its techno music
Located in the Quarantine area, B018 is a legendary club that has become an icon of Beirut's underground scene. This converted underground bunker offers an industrial yet avant-garde atmosphere, perfect for techno enthusiasts. With its retractable roof, you can dance under the stars while enjoying some of the best DJs in town. B018 is known for hosting local and international talents, providing an unforgettable experience for music lovers.
The Ballroom Blitz: A hidden gem featuring indie and alternative music
If you're a fan of indie and alternative music, The Ballroom Blitz is the place to be. This hidden gem is tucked away in the Mar Mikhael neighbourhood and offers an intimate and eclectic setting. Its vintage decor and relaxed ambience make it the ideal spot to discover emerging local bands and enjoy live performances. The Ballroom Blitz also hosts themed nights like indie karaoke and throwback parties, ensuring a diverse and entertaining experience for all.
Plan Your Night Out
When exploring Beirut's nightlife, planning and checking the club or bar's schedule is important. Some venues have specific event nights or offer different genres of music depending on the day of the week. It's also recommended to arrive early, especially on weekends when these places get crowded. Lastly, don't forget to dress to impress, as Beirut's nightlife scene often calls for stylish attire.
So, whether you're a techno enthusiast or an indie music lover, Beirut's underground clubs and bars await you. Get ready to dance the night away, discover new talents, and experience the vibrant energy of Beirut's nightlife scene.
Tips for a memorable night out in the city
1.Plan ahead: Research the venues you want to visit and make reservations if necessary. This will help you ensure a smooth and hassle-free experience.
2.Dress to impress: Beirut is known for its stylish crowd, so wear your best outfit and get ready to turn heads.
3.Arrive early: To avoid long lines and secure a good spot, arrive early at the clubs or bars you plan to visit. This will give you more time to enjoy the atmosphere and avoid disappointment.
4.Experiment with different venues: Beirut offers diverse nightlife options, so don't be afraid to explore and try out different venues. Each place has its unique vibe and atmosphere, allowing you to discover new favourites.
5.Stay safe: Like in any big city, it's important to prioritize your safety while enjoying the nightlife. Stick to well-lit areas, travel in groups, and be mindful of your belongings.
6.Embrace the local culture: Beirut's nightlife scene reflects its rich cultural heritage. So, take the opportunity to immerse yourself in the local music, dance, and traditions to make the most of your experience.
Whether you're a visitor or a resident, Beirut's nightlife scene will surely leave a lasting impression. So, wear your dancing shoes and prepare for an unforgettable night out in this vibrant city.